Dr Verghese Kurien could have Remained in the US and probably Got a Nobel Price, But he chose a Nobel Cause over it
My Amul Ad for DR Kurien would be
For Dukh & Anand
Utterly Butterly Delicious
#Amul
Good Bhai to Doodhwaala Dude
In Memorium Dr Verghese Kurien
Breaking News

via " @Amul_Coop

Sorry to inform that Dr. Kurien, father of White Revolution, passed away at 1.50 am. Funeral today at 4.00 pm."

http://t.co/7qP5ROMD

#RIP
I was shaken by the above tweet from @Amul-Coop . Why? Genuine question! Why would a middle class Malayali PSU Banker admire a scientist, who built the foundation of Dairy Industry in India, against the might of Multinationals like Nestle, and not only travel in his bush shirt and chappal, in rural Gujarat, the language of which was like french to him, where, the food had no coconut, it was only vegetarian, food, different from Syrian Christian if
Errachi Kootu
( Mutton Curry) and
Karimeen Varattadu
( Silver Spotted Fish Fry) or
Spiced Kurobuta
(Pork Cutlet), and where Dhokra was staple diet than
Porotta
and the Vaghari Dal was sweeter than the
Pachoru
his Ammachi made for the sic course meal after
"Ettu Nombu"
(The Eight Day Fast-Feast of Virgin Mary, held from Sept 1-8, at Mannarcaad Church, Kottayam) .
Why would I go from my Green Kozhikode (Calicut known for coir trade and a ancient port) green seaside, filled with coconut palms, and where fresh fish was found in abundance, to a hot arid place called Anand in Kaira District of Gujarat. I mean Why, would I after doing my Masters from Michigan State University, in metallurgy, go back to Jamshedpur, and work for Tata Steel, the best steel plant in Asia at Jamshedpur, which was the only municipality, controlled by a corporate firm. I mean why, Milk making had no resemblance remotely with steel making.
Why I am shaken is that
Dr Verghese Kurien
a man who studied Metallurgy was made of a kind of different Mettle. He quit money, comfort, and luxuries of life, from scratch developed the edifice of
Amul
and went on to take on The Telia rajas of Gujarat by producing Dhara Refined Oil and Ice Cream Industry by forward integrating to make Ice-Cream giving the Tag Line Amul, the Taste of India.
For Those who are young, I mean born later than the 80's have no idea that, Dr Homi J Bhabha (Atomic Research), Dr Vikram Sarabhai ( Space Research)
Ironically today is the day of Century(100TH) of Satellite launches with PSLV from ISRO
, Dr M.S.Swaminathan ( Rice Research & Green Revolution) and Dr Verghese Kurien (Milkman of India)father of Dairy Industry and one who brought White Revolution, using a concept, Operation Flood, meaning flood the market with milk and milk products, so that the multinationals like Nestle, stop blackmailing mothers to pay more for milk, milk powder for their young kids)
Why I am impressed with Dr Kurien is, that my Nephew Jaishankar (Mani) was born in 70's and I was asked to bring milk powder, The shops were then lined up with Cerelac, Nest-um, Nespray, when I went to Kwality Store, Janta Store Jaipur, Late Mr Kasliwal, our Grocer gave me Amul Spray with a comment, "Babu (that's what half the Bapu Nagar knows me as my nick name) , Ye le jaa, Papa ji videshi cheezon se nafrat kartein hain, yeh desi hai" ( Babu, take this, Amul-spray, your Dad hates foreign goods, this is Local). Thus started our shift to everything Amul. What a Taste of India.



Thank you Dr. Kurien for leaving India a butter place #

Amul
The above tweet is the Best tribute to The Doodhwala Dude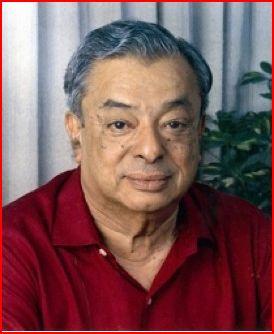 Verghese Kurien
(26 November 1921 – 9 September, 2012)
Now I Tell you that Dr Kurien is the only item on my Facebook, DP, Status, picture, tweets , even music video, some of it is harsh sermon to young, work for nation building. This is what it is like
1 The Breaking News
via " @Amul_Coop
Sorry to inform that Dr. Kurien, father of White Revolution, passed away at 1.50 am. Funeral today at 4.00 pm."
http://t.co/7qP5ROMD
#RIP
One of The Three People I Admire DR Vikram Sarabhai, Dr M..S. Swamin
athan & Dr Verghese Kurien
This is a Sermon of sorts
To those who get lured away to $ INR Euro
They could have all got a Nobel Prize that Dr Hargobind Khurana or Dr Chandrasekhar but they Got a "Nobel" Price
The Gave Food and Scientific Research & Milk to the country, when we had NON CARED
YOU Young Cannot realize this, because you have not seen the shops lined with Nestum Nespray and they were Blackmarketed, This was Baby Food mind you
2 Sermon Begins, this is to the Youngistan generation, with no idea about what he meant
When I hear, Young Indians , cribbing, This country SUCKS
This Government has failed
Is Desh ka Kuch Nahi Ho Sakta
I ask them, OK ,
What did YOU do to change?
Read about Dr M S Swaminathan, Dr Vikram Sarabhai & Dr Verghese Kurien
The did
RIP MIlkman
3A Question and Prayer to the Youth, to follow Dr Kurien's steps
And before you give me that BS Bharat Ratna for Sachin Tendulkar
DR Kurien & Dr Y V Reddy ( ex Governor RBI ) Agar ye na hote, to aap facebook pe na hote
Tell you what, apney dill mein jhaank ke dekho
Zara Socho
Have you used your education ?
Really have you?
For whom?
Aah for yourself and your family
What about the Alma Mater which gave you the knowledge
I mean, for a few $ more you would be read
y to Kill, Rob, Kidnap?
If you ask me, analyse what you did in last 5 years
Zara Sochiye
Jai Hind
4 The DP
5 The Video
MANTHAN #Amul
http://youtu.be/pdCpLkYE28k
via YouTube (@YouTube) Mhara Gaam Hai Khata Badi Jaa Mein Doodh Ki Nadia Bahe Dr Vergese Kurien #RIP
Mero gram khata Bade Ja,
Doodh ki nadiya bahe,
Jahan Koyal koh koh gaye,
Mahare Ghar Angna na bhoolo na.
Sung sexily by Preeti Sagar the daughter of Mukesh Kumar Mathur(known as Mukesh)
From the Movie Manthan, produced and directed by Shyam Benegal
based of Gujarat Gujarat Co-Operative Milk Marketing Federation Anand and Kaira district and the trade of milk
This is an Ad by Amul of 2011 TVC
6 Now
The @waatho tweet
" @waatho
Thank you Dr. Kurien for leaving India a butter place #Amul "
Jai Hind Jay Bharat
A Prayer to Youngistan
try to join the sector which makes the life of millions of Indians happy
Fo not run after the millions
Trust me when I say
The happiness of sleeping content
is a feeling No Money Can buy
I get that sleep
I never had to sing
Karvatein Badalte Rahe Saari Raat Hum
Aap Ki Kasam Jhoot Nahi Bol Raha